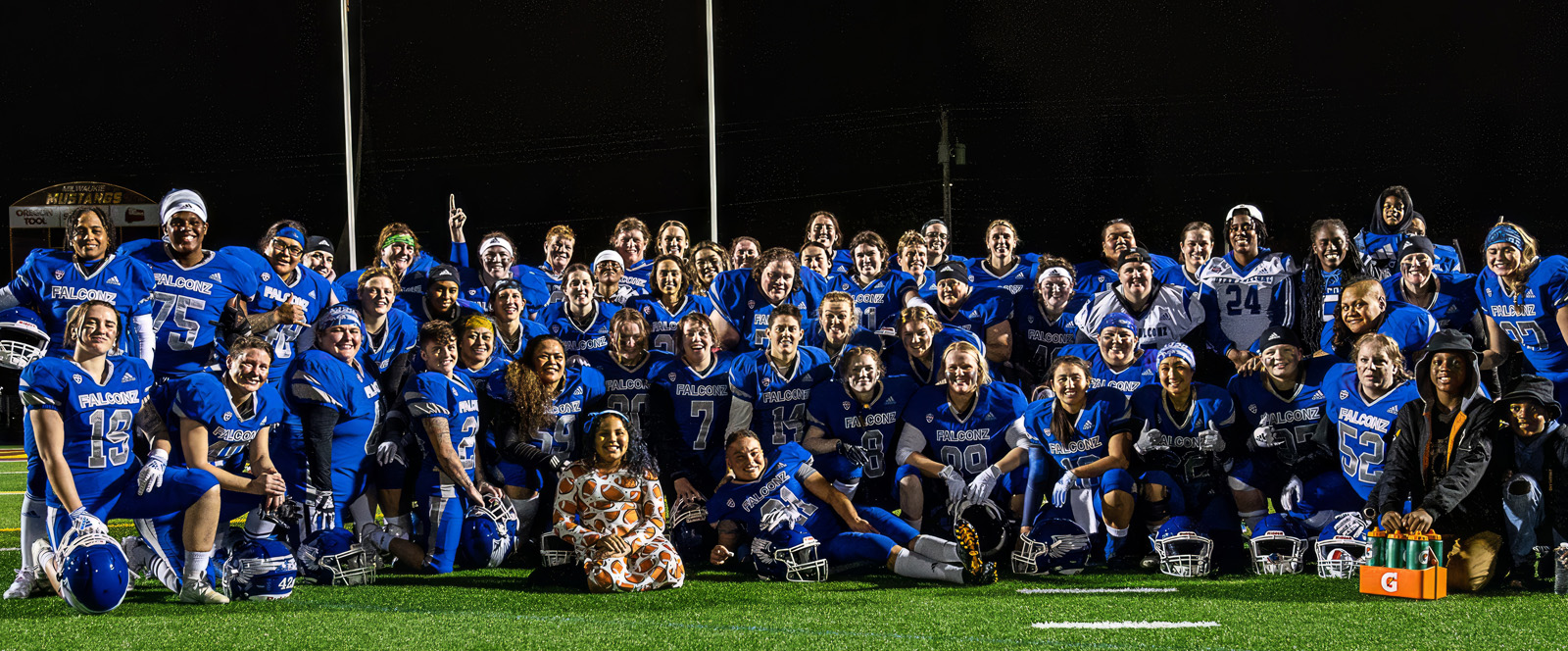 Photo by JTSMEDIA | @jtsmedia.io
We've just raised the bar in women's football
Taking women's football to the highest level in Utah, our dynamic, experienced coaches and trainers lift and instruct at peak performance levels. Falconz will incorporate the fundamentals of football as well as the fine-tuned techniques and schemes to mercilessly compete in the fastest-growing women's sport in the nation. The Falconz believe football should be competitive and fun. We value each player, coach, sponsor, and fan. We support and honor our families and our community. The Utah Falconz soar to greatness with honor, integrity, and pure love of the game!
We take pride in our community and within our team. We believe that in order to be the best, you need to start with the best. The best coaches, the best trainers, the best sponsors. We have hand-picked each one to bring a professional environment to our athletes. What makes us unique is that all our coaches and staff are volunteers.
Our team is pay to play. Our team runs off sponsors and generous donations to not only bring success to our team but give a place where athletes learn lifelong skills in leadership, hard work, and perseverance. This is where you will truly find playing for the love of the game.
Our team athletes come from all facets of life: stay-at-home moms, wives, girlfriends, career women, and students. Our coaches take time from their families to be able to inspire, teach and train our athletes in a sport they have had years of experience playing or coaching, or both. Women's tackle football is one of a kind that is addictive, explosive, and a whole lot of fun!
our mission
To lift, inspire, teach and empower women through Football and the Four Pillars of Excellence
Leadership, Life Skills, Financial Education and Self-Worth.
77-10 record over 8 years
2016 & 2017 National Champions
Pacific Conference Champions