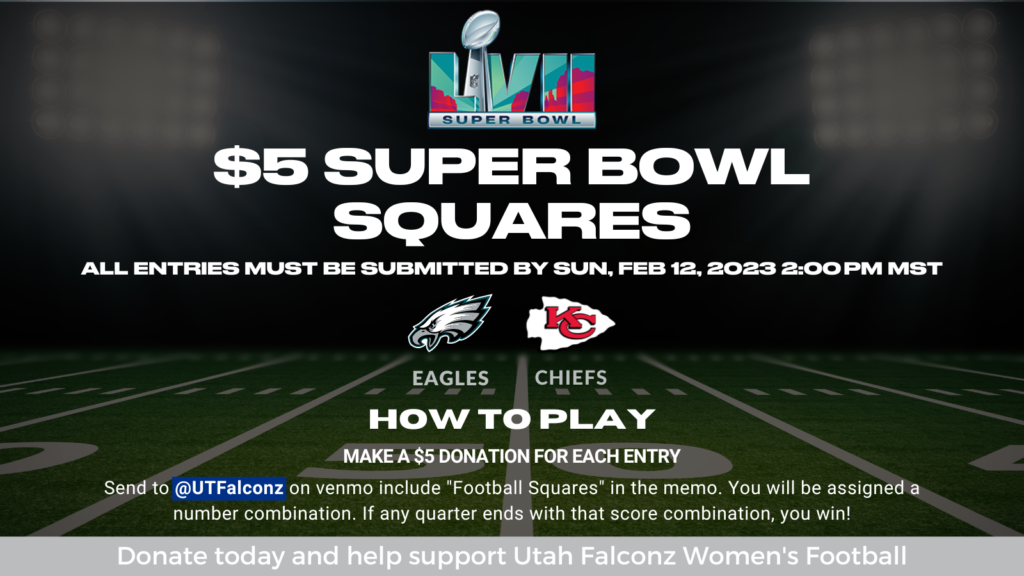 The Superbowl Square fundraiser for the Utah Falconz is back


Philadelphia Eagles vs Kansas City Chiefs.
$5 donation per entry – no limit to entries. Make your donation via Venmo @UTFalconz and include "Football Squares" in the memo. All entries must be submitted by Sun, Feb 12, 2023 at 2:00 PM MST. As always, thank you for the support!